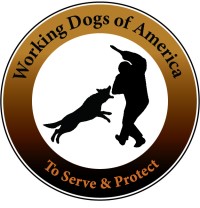 est. 2001
Service Dogs of America
2018 Working Dogs of America
WDA
Working Dog Registry
Titling program for protection, obedience & tracking
SDA Decoy Seminar

Backwoods K-9 in White Lake, Michigan, was honored to host an excellent SDA Decoy Seminar and Certification on Saturday, February 28, 2015. The seminar was led by SDA Judge and Level III Honors decoy, Dan Williams with thirteen people in attendance of which four were looking to certify.
The seminar covered topics from an intruduction to the philosophy behind SDA, an in-depth review of protection routines and rules, and a practical session during which the decoys were instructed thoroughly on the routines, presentation, and especially threat levels. We were very fortunate to have a highly skilled group of decoys in attendance allowing for a sound discussion of topics, allowing for a much more complete understanding by all in attendance.
During the practical portion of the seminar, special importance was placed on correct presentation for each excercise. In particular, the threat level of the decoys was addressed in consideration of the fact that SDA places great emphasis on this aspect of protection work in order to evaluate the qualities of a true protection dog. All the certifying decoys were able to work on a variety of dogs in order to perfect their routines and gain a solid understanding of the requirements of each excercise. Questions were thoroughly discussed and answered, and everyone left with a wealth of gained knowledge about the SDA protection requirements.
Three decoys were able to gain Level I certification status. Congratulations to Mike Ivancevic, William Hanna, and Patrick Riley on their certifications. We would also like to extend thanks to our dog handlers, Mark Richison and Dutch Shepherd Colt, William Hanna with German Shepherds Rogue and Cypher, Patrick Riley and Malinois Aidan, and Marina Suggs with Australian Cattle Dog Fish.
We would of course also like to thank Dan Williams for leading a great seminar and furthering efforts to promote SDA dog sport in Michigan.